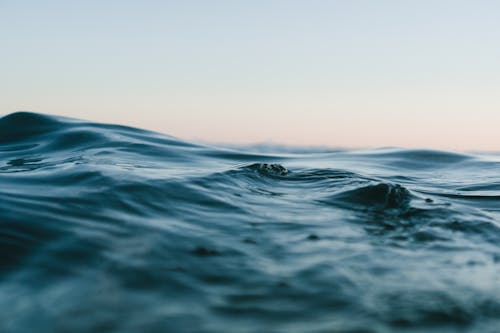 Surfing is not just a sport; it's a way of life. With its crystal-clear waters, breathtaking beaches, and perfect waves, Mexico has become a popular destination for surf enthusiasts from all over the world. And if you're looking to ride the waves and experience the thrill of surfing, Sayulita Surf School is the place to be.
Why Choose Sayulita Surf School?
Expert Instructors: Sayulita Surf School boasts a team of highly skilled and experienced instructors who are passionate about surfing. They will guide you every step of the way, ensuring you have a safe and enjoyable experience.
Ideal Location: Sayulita is a picturesque coastal town located on the Riviera Nayarit in Mexico. It offers incredible surf conditions year-round, making it the perfect place to learn or improve your surfing skills.
Variety of Packages: Sayulita Surf School offers a range of packages to suit every level of surfer. Whether you're a beginner or an advanced rider, there's a package that's tailored to your needs and goals.
Quality Equipment: Sayulita Surf School provides top-of-the-line surfboards and wetsuits, ensuring that you have the best gear to ride the waves comfortably and safely.
Fun and Friendly Atmosphere: At sayulita surf School, you'll be welcomed into a warm and friendly community of surfers. It's a place where you can make new friends, share your passion for surfing, and create lasting memories.
The Sayulita Surf Experience
When you join Sayulita Surf School, you'll embark on an exhilarating journey of learning and adventure. Here's what you can expect:
Beginners
If you're new to surfing, Sayulita Surf School offers comprehensive beginner's lessons. You'll start with the basics, learning about surf safety, ocean awareness, and how to paddle and stand up on a surfboard. With the guidance of your instructor, you'll soon be catching your first waves and experiencing the sheer joy of riding them.
Intermediate/Advanced
For those who already have some surfing experience, Sayulita Surf School offers lessons to help you take your skills to the next level. You'll learn advanced techniques such as turning, carving, and riding bigger waves. Your instructor will provide personalized feedback and tips to help you progress and reach your surfing goals.
Surf Trips and Excursions
Sayulita Surf School also organizes surf trips and excursions to nearby surf spots. Whether it's exploring hidden breaks, chasing the perfect wave, or simply soaking up the sun on pristine beaches, these trips are a great way to immerse yourself in the surf culture of Mexico.
Conclusion
If you've always dreamed of catching waves and experiencing the thrill of surfing, Sayulita Surf School is the perfect place to make that dream a reality. With its expert instructors, ideal location, variety of packages, quality equipment, and fun atmosphere, Sayulita Surf School offers an unforgettable surf experience in the beautiful country of Mexico.