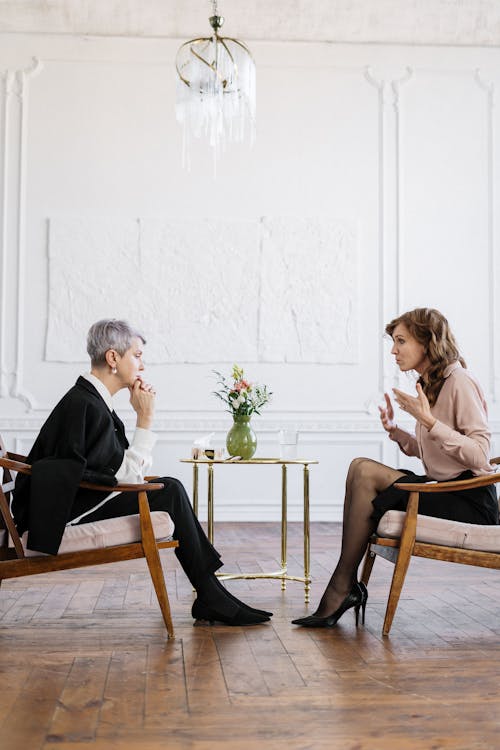 Have you ever felt overwhelmed by the challenges of life? Maybe you're dealing with anxiety, depression, or relationship problems. In such situations, seeking professional help can make a world of difference. But with so many options available, it can be confusing to determine whether you should see a therapist or a psychiatrist. In this article, we'll explore the differences between the two and help you make an informed decision about which is right for you.
What is a Therapist?
A therapist, also known as a psychotherapist or counselor, is a mental health professional who specializes in talk therapy. They help individuals, couples, and families navigate through emotional difficulties, improve communication, and build healthier relationships. Therapists use various techniques such as cognitive-behavioral therapy (CBT), psychoanalysis, and mindfulness to address psychological issues.
What is a Psychiatrist?
On the other hand, a psychiatrist is a medical doctor who specializes in mental health. They have gone through medical school and are trained to diagnose and treat mental illnesses. Psychiatrists can prescribe medication, provide psychotherapy, and offer a comprehensive approach to mental health care. They often work with patients who have complex psychiatric conditions that may require medication management.
Choosing the Right Path
Now that we understand the basic differences between therapists and psychiatrists, how do we decide which is right for us? Here are some factors to consider:
Nature of the Problem
If you're dealing with everyday stress, relationship issues, or mild anxiety, Therapist vs psychiatrist may be the best choice. They can provide you with support, guidance, and practical strategies to improve your mental well-being. Therapists are skilled at helping clients develop coping mechanisms and gain a deeper understanding of their emotions and behaviors.
On the other hand, if you suspect that you have a more complex mental illness such as bipolar disorder, schizophrenia, or severe depression, it may be beneficial to see a psychiatrist. Psychiatrists have the knowledge and expertise to conduct thorough psychiatric evaluations, diagnose mental disorders, and prescribe medication when necessary.
Treatment Approach
Therapists primarily focus on talk therapy and use various techniques to help clients explore their thoughts, emotions, and behaviors. They provide a safe and non-judgmental space for clients to express themselves and work towards personal growth.
Psychiatrists, in addition to talk therapy, can prescribe medication to manage symptoms of mental illness. They take a holistic approach to treatment, considering both psychological and biological factors that may be contributing to the client's condition. This integrated approach can be particularly helpful for individuals with complex mental health issues.
Collaborative Care
In some cases, therapists and psychiatrists may work together to provide collaborative care. This can be especially beneficial when a client requires both therapy and medication management. Collaborative care ensures that the client receives comprehensive treatment and support from both professionals.
Conclusion
When it comes to seeking help for mental health concerns, choosing between a therapist and a psychiatrist can be a personal decision. It's important to consider the nature of your problem, the treatment approaches offered by each professional, and whether collaborative care may be beneficial. Remember, seeking help is a sign of strength, and finding the right professional can make a significant difference in your well-being.