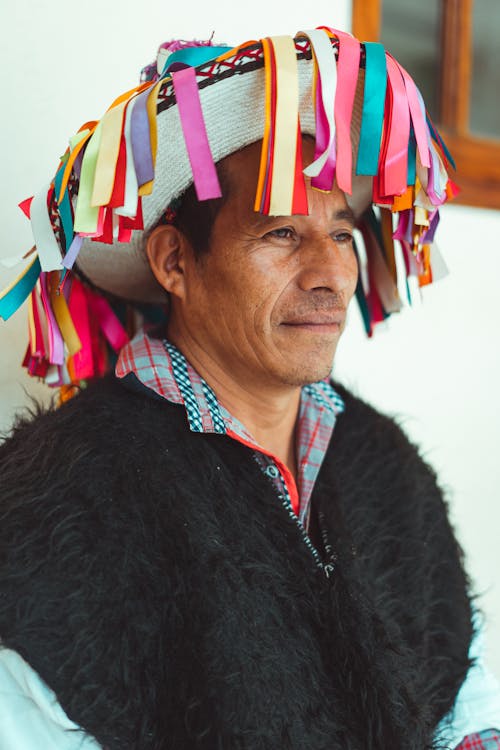 Hola amigos! Are you ready to embark on a culinary adventure through the vibrant and flavorful world of Latin cuisine? Get ready to tantalize your taste buds with a plethora of mouthwatering dishes that will transport you to the sunny streets of Mexico, the colorful markets of Peru, and the bustling food stalls of Brazil. In this article, we will delve deep into the heart of Latin American cooking, exploring traditional latin recipes, sharing personal anecdotes, and uncovering the secrets behind these delectable creations. So put on your apron, grab your ingredients, and let's get cooking!
Section 1: The Flavors of Mexico
 Tacos: A Mexican Street Food Delight
Picture this: you're walking down the streets of Mexico City, and the enticing aroma of sizzling meat wafts through the air. Your stomach grumbles, and you find yourself drawn to a bustling taco stand. The options are endless – succulent carne asada, tender al pastor, or crispy fish tacos. The tortillas are freshly made, the toppings are vibrant and fresh, and with each bite, you experience a burst of flavors that dance on your palate. Tacos are the epitome of Mexican street food, and they are a must-try for any food lover.
Tamales: A Labor of Love
Step into the kitchen of a Mexican abuela, and you'll find her expertly crafting tamales – a traditional dish that embodies the essence of family, tradition, and love. Tamales are made by spreading a corn masa dough onto a dried corn husk, filling it with a savory or sweet filling, and then steaming it to perfection. From the tender pork tamales of Central Mexico to the sweet pineapple tamales of the Yucatan Peninsula, each region has its own unique twist on this beloved dish. Making tamales is a labor-intensive process, but the end result is worth every minute of preparation.
Exploring Peruvian Cuisine
Ceviche: A Refreshing Seafood Delight
As you stroll along the coastline of Peru, you'll encounter vibrant cevicherias serving up the country's most iconic dish – ceviche. This refreshing seafood delicacy consists of fresh fish or seafood marinated in citrus juices, typically lime or lemon, which "cooks" the raw fish. The result is a tangy, zesty explosion of flavor that is both satisfying and refreshing. Whether you prefer classic fish ceviche or want to try a unique variation with octopus or scallops, ceviche is a must-try dish for seafood lovers.
Lomo Saltado: The Fusion of Cultures
Peru is a melting pot of cultures, and its cuisine reflects this beautifully. One dish that perfectly embodies the fusion of flavors is lomo saltado. This stir-fry dish combines tender strips of beef, onions, tomatoes, and french fries, all sautéed together with a tangy soy sauce-based marinade. The result is a savory and satisfying dish that combines the best of Chinese and Peruvian flavors. Lomo saltado is a testament to the rich and diverse culinary traditions that make Peru a gastronomic paradise.
 Brazilian Delights
Feijoada: The National Dish of Brazil
Prepare your taste buds for a journey to Brazil, where you'll discover the country's national dish – feijoada. This hearty and flavorful stew is made with black beans, a variety of pork cuts, and spices. It's a dish that brings people together, as families and friends gather around the table to enjoy this comforting and soul-satisfying meal. Serve it with a side of fluffy white rice, collard greens, and farofa (toasted cassava flour), and you have a true taste of Brazil.
Brigadeiros: Bite-Sized Balls of Sweetness
No culinary exploration of Brazil is complete without indulging in brigadeiros. These bite-sized balls of sweetness are made from condensed milk, cocoa powder, butter, and sprinkles. They are a staple at birthday parties, family gatherings, and any festive occasion. Brigadeiros are incredibly easy to make, and their rich and fudgy texture makes them irresistibly delicious. One bite, and you'll understand why these sweet treats hold a special place in the hearts of Brazilians.
Conclusion
Latin American cuisine is a treasure trove of flavors, colors, and traditions. From the streets of Mexico to the mountains of Peru and the beaches of Brazil, each country has its own unique culinary heritage that is just waiting to be explored. So gather your ingredients, fire up the stove, and let your taste buds guide you on a gastronomic adventure like no other. From tacos to tamales, ceviche to feijoada, Latin American cuisine is a celebration of life, love, and the joy of sharing a delicious meal with those you hold dear. ¡Buen provecho!