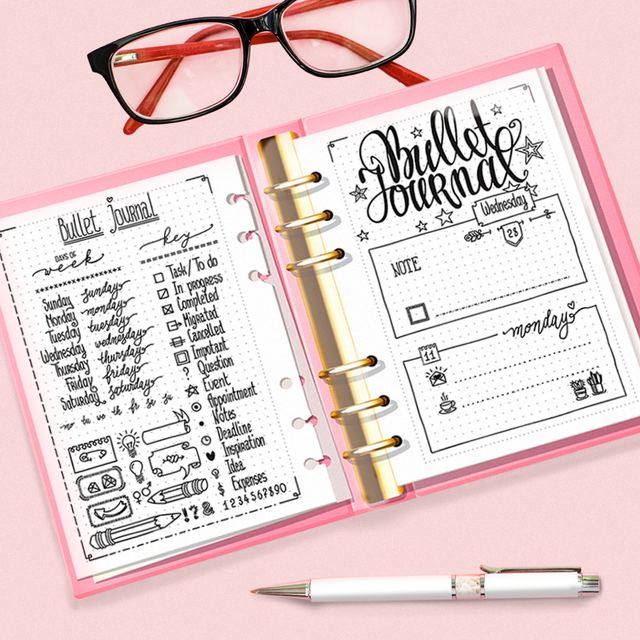 Are you tired of the monotonous routine of your daily life? Do you feel the need to unleash your creativity and express yourself in a unique and artistic way? Look no further! Creative journaling with a bullet journal is the perfect solution to infuse your life with artistic expression.
What is a Bullet Journal?
A bullet journal is not just an ordinary journal. It is a personal and creative space where you can combine the art of journaling with the functionality of a planner. It provides a platform for you to organize your thoughts, track your goals, and express your creativity all in one place.
How to Get Started
Getting started with a Bullet Journal is simple. All you need is a blank notebook and some basic stationery supplies like pens, markers, and stickers. The beauty of a bullet journal is that there are no rules or limitations. You have the freedom to design and customize your journal according to your preferences and artistic style.
The Art of Creative Journaling
Creative journaling is all about self-expression and exploration. It allows you to unleash your inner artist and experiment with various art forms such as doodling, hand lettering, watercolor painting, and collage. Each page of your bullet journal becomes a canvas where you can let your imagination run wild and create something truly unique.
Benefits of Creative Journaling
Creative journaling offers numerous benefits for your mental and emotional well-being. It serves as a form of therapy, helping you to reduce stress, improve focus, and enhance mindfulness. It also provides a creative outlet for self-reflection and self-discovery, allowing you to gain a deeper understanding of yourself and your emotions.
Tips for Effective Creative Journaling
To make the most out of your creative journaling experience, here are some tips to keep in mind:
Embrace imperfections: Don't be afraid to make mistakes or have messy pages. Embrace the imperfections and let go of the need for perfection.
Experiment with different styles: Try out different art styles and techniques to find what resonates with you. Don't be afraid to step out of your comfort zone and explore new possibilities.
Incorporate meaningful prompts: Use prompts to inspire your journal entries. Ask yourself thought-provoking questions or write about significant moments in your life.
Mix and match: Combine different elements like photographs, magazine cutouts, and handwritten notes to create dynamic and visually appealing pages.
Stay consistent: Set aside regular time for creative journaling. Make it a habit and commit to it, even if it's just a few minutes each day.
Conclusion
Creative journaling with a bullet journal is a powerful tool for infusing your life with artistic expression. It allows you to tap into your creativity, explore different art forms, and gain a deeper understanding of yourself. So, grab a blank notebook, unleash your inner artist, and start your creative journaling journey today!